TOOLKITS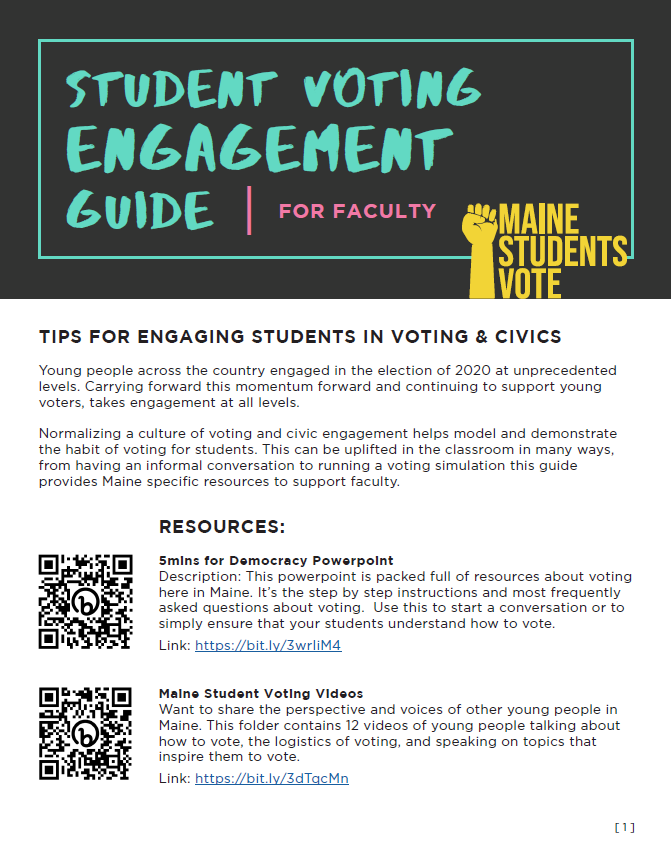 Student Voting Engagement Guide for Faculty
We want normalize a culture of civic engagement and help model lifelong voting for students. This can be uplifted in the classroom in many ways, from having an informal conversation to running a voting simulation. This guide provides Maine-specific resources to support faculty.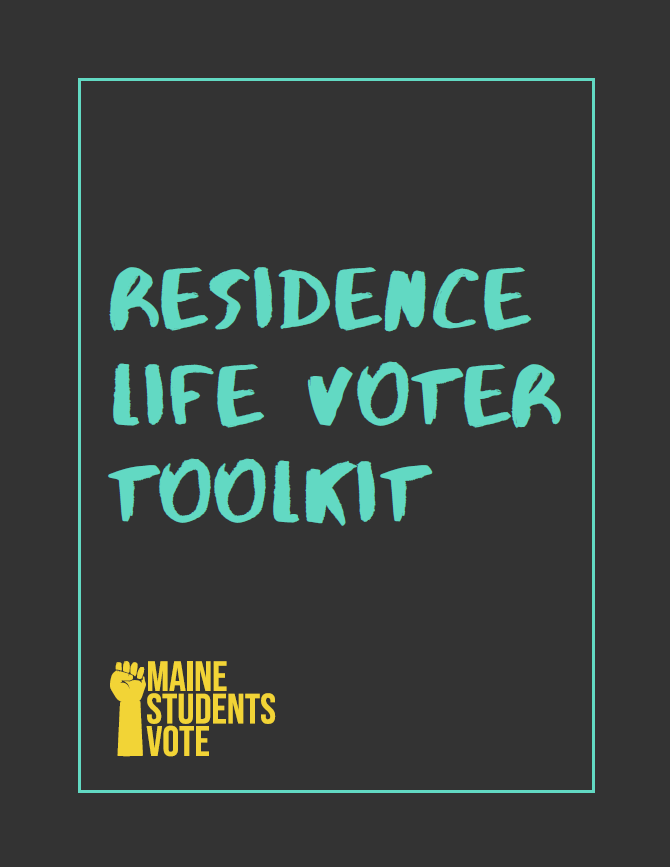 Residence Life Voter Toolkit
In this toolkit you'll find several activities designed to help start these kinds of conversations. From voter registration efforts to community mobilization, this toolkit is full of resources to help you engage your dorm community in strengthening democracy.
MAINE CIVIC DIGEST
The monthly e-newsletter for Maine educators providing news, ideas and resources to help build a culture of youth civic engagement, put together by the Youth Engagement Team. This team supports our work with young people and ensures that we can reach youth across the state.
Subscribe to the Digest!
Past Issues: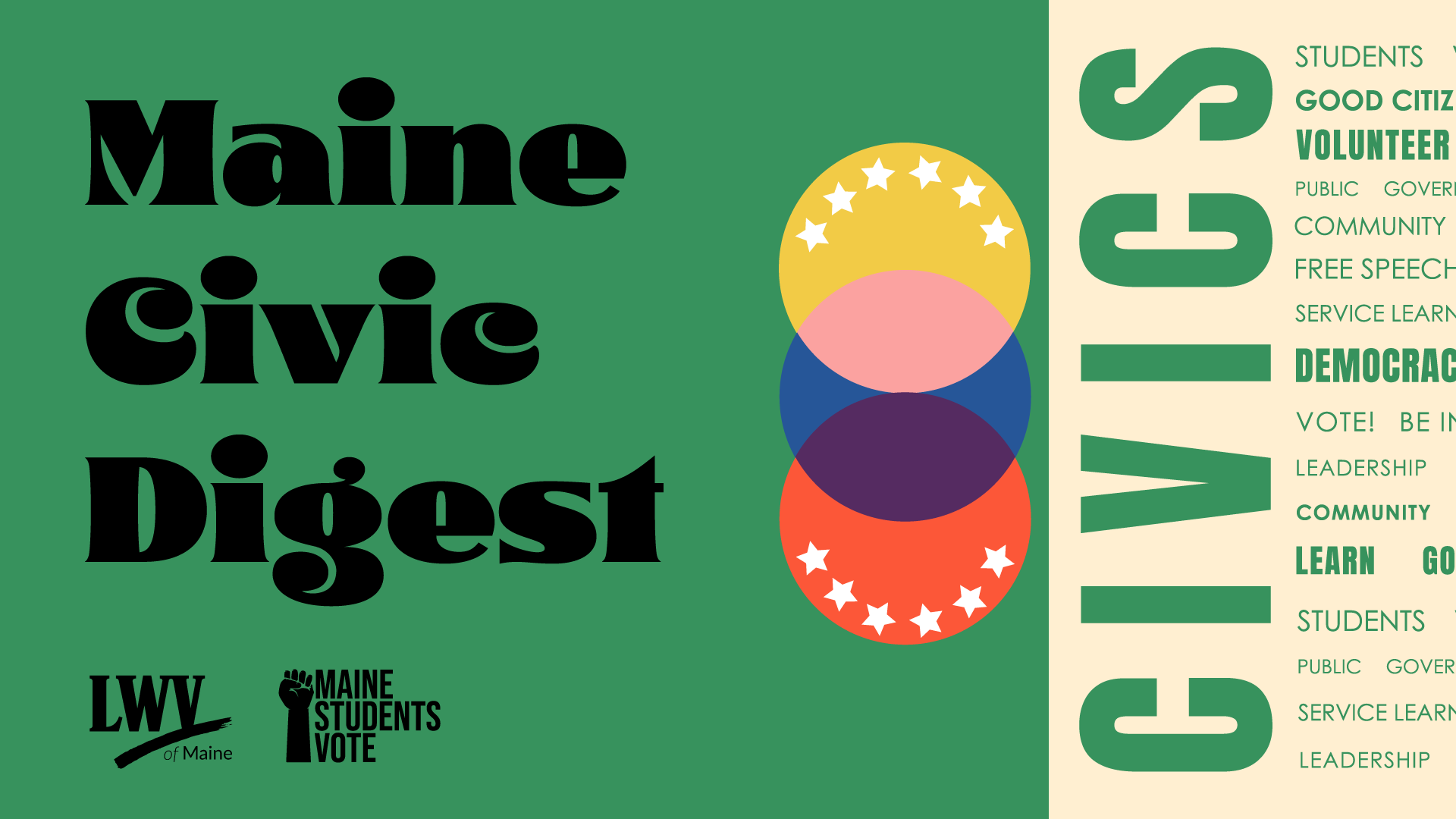 Maine Civic Digest for June
Celebrating Educators and Civic Leaders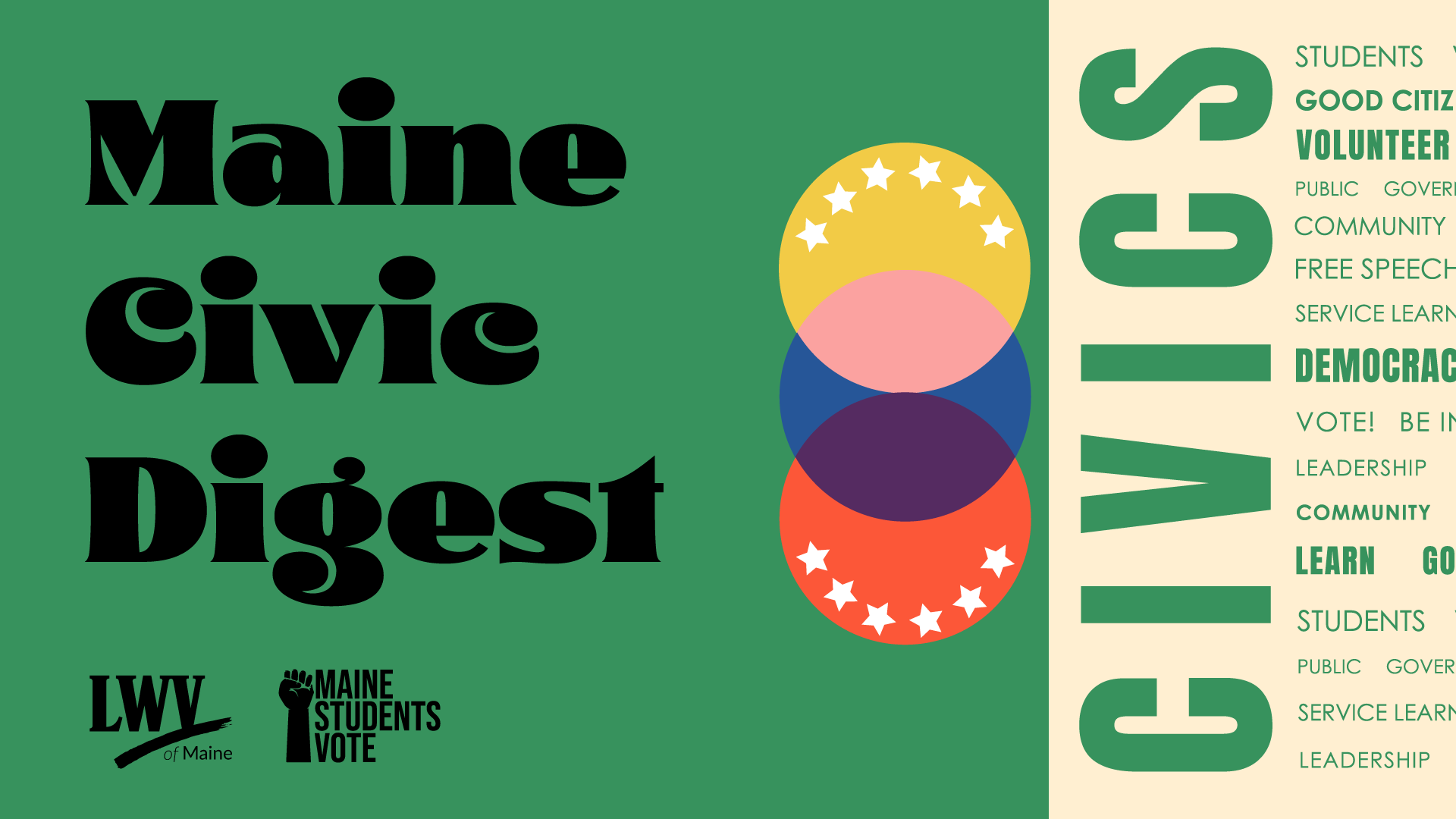 Maine Civic Digest for May
Youth Voting Data & Registration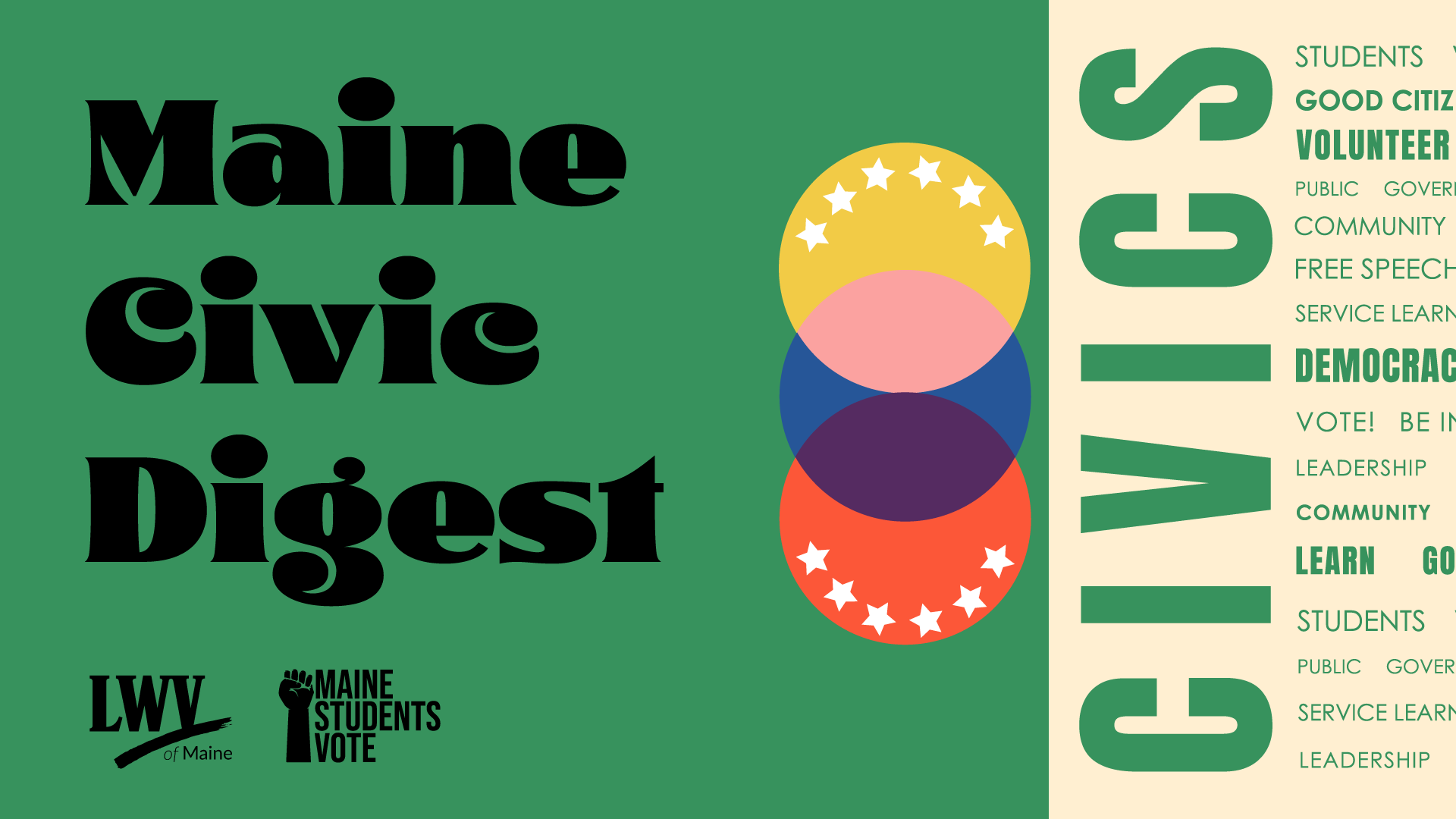 Maine Civic Digest for April
Register your graduating students to vote!